What if the ground plane along the most unexpected parts of our everyday journey was to change? What if it became a colourful carpet? What if it had thickness, varying heights and knots of interest? A fluffy material that would let our foot sink and make us reconsider the speed, the purpose and the very way of our walking?

The proposal opens up a public discussion about the importance of maintaining and enriching our shrinking public spaces with meaningful and engaging activities which empower the participation of people. This idea appears in the form of an emergency in a time where discussion about the scale of the human body and its relation to the building is becoming more and more extinct. It is now the time to highlight and nurture every single bit of public space which can welcome us, root us and let our bodies grow in a place. The project attempts to introduce into public space users that have been largely neglected, such as children, and uses that have been extinct from public space, such as public debate and participation. It attempts to do this through the use of the most basic bodily function – the act of walking.

Play, Walk, March: An Imaginary Tapestry for London
Programme
:
LFA Power Walks!
Collaborators:
Draftworks*
,
millimetre
---
The project proposes a contemporary take to the original Agora. This imaginary playful carpet draped over our extended area of site, creates a condition of interruption to our daily routines of walking by introducing a sense of domestic time; time for reflection, time for fun, time to think, time to have fun. It highlights the intricate small scale textural and layered historical landmarks, turns the interest to the old church bell towers of London, discreetly directs walkers to pocket spaces which are currently dwarfed.

A rich tapestry, unifying the City Cluster area with semiotic interventions and temporary installations that unfold, cross paths and diverge, across three thematic routes. You will follow our hints and constructed perspectives into new glimpses of the city as you –



1. Walk and play –
The child strolls to a patch of 'white snow': a white matter that spreads as a natural phenomenon and cancels all boundaries, walls, road fringes, inside and outside, public and private, pavements and roads, absorbs all footprints, becomes opportunity for play.
Here, our carpet takes the form of a layer of a dense, snow-like material that creates a homogenous background offered to the playful steps, jumps and curiosities of the children. The idea will be materialised through a series of colourful interventions, soft surfaces, games painted on the ground and an inflatable hovering object which will promote fun and play and include the younger age group, the children from the schools of the area.
2. Walk and talk –
Here, we aim to trigger linguistic metaphors of walking as a way to philosophise, debate, and exchange ideas. Along these curiously curated routes, we will promote concepts of
Socrates' peripatetic school
, drawing examples from
Avital Ronell's
idea of
drifting
as a way of weaving in and out of contemporary issues and anticipate
Slavoj Žižek's
idea of
'destabilisation', 'fracturing'
the surface and
'using the fall'
to merge with
Alain de Botton's
elusive beauties of an
'open imaginary'
and the
'surfing on the surface'
of our historic buildings. We would like to use walking as a way to
'operate in illusion'
as
Jean-Jaques Rousseau's
romantic reveries immerse us in a forest of columns and force us out of our clouded routines, into looking at the city
'above the fog'.
The intervention will be accompanied by a programme of events, based on the form of small presentations and followed by debates. For this programme of debates we aim to contact contemporary critical thinkers related to institutions such as Birkberck, SOAS,LSE,EGS and public personalities to promote debate on our cities and the
Power of philosophy fueled by the act of walking
. The debates will take the form of walking and talking following or un-following the tapestry's fragmented routes on the site.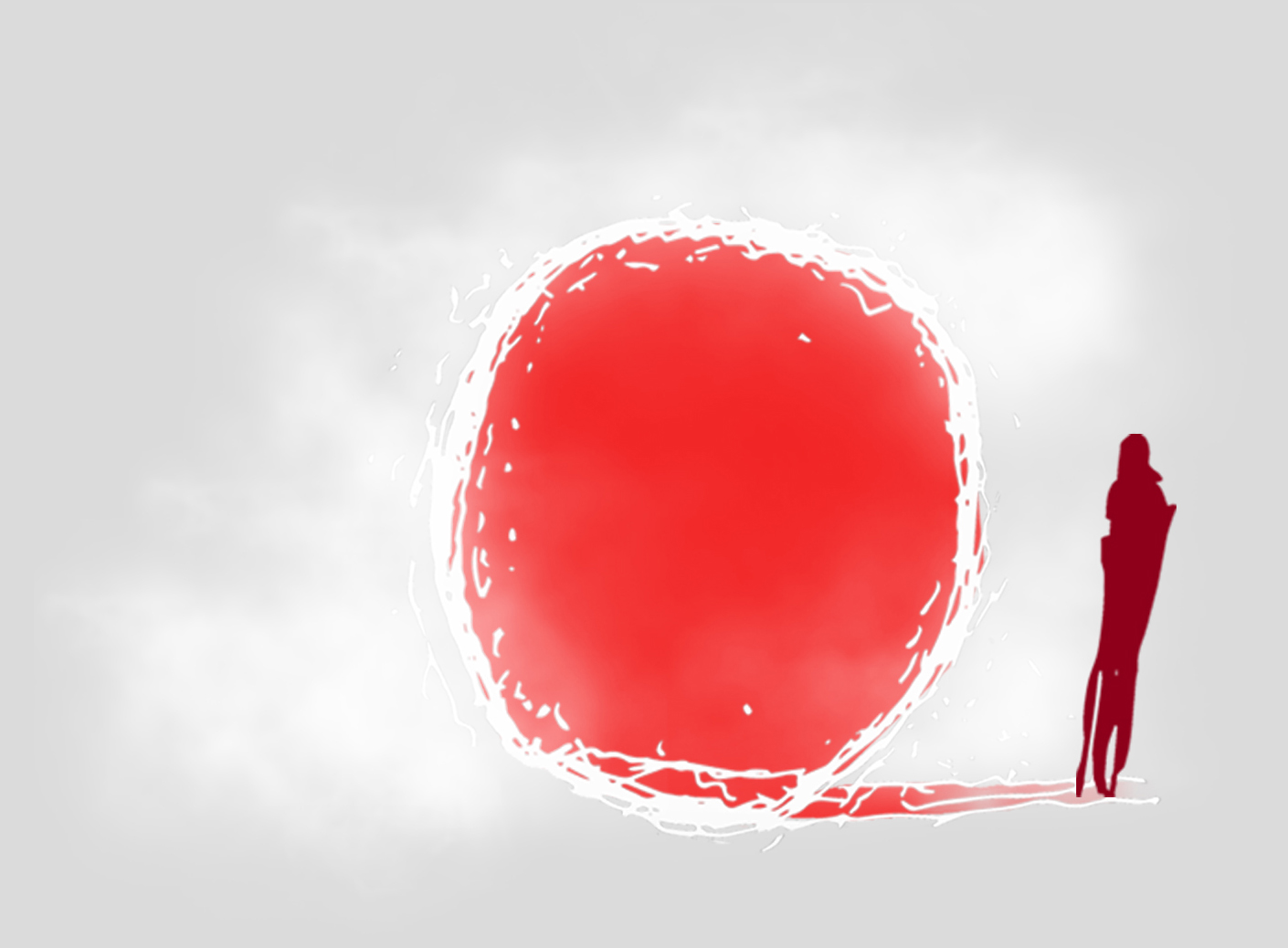 3. Walk and march –
This third part of the intervention will consist of a series of events that will aim to activate public space through peaceful marching. The purpose of this part will be to promote Power to the people, by involving people in events related to environmental issues and can take forms of playful pop-up events, such as a
'human walking chain'
, the world's
'largest attempt for a peace song'
, a giant
'human circle of colours'
, to promote diversity and inclusivity. With this part, we aim to highlight the powerful presence of people and the diverse forms that this could take for actively reclaiming our ownership of power of the public realm. The proposed carpet will be the tableau for hosting these events.