By convention paper and by convention stone, by convention pebble, by convention rock, by convention matter; but in reality, bits and bytes.

Playfully paraphrasing Democritus, a series of material transitions enabled by both digital and physical processes result in a seemingly megalithic structure that is equally primitive and contemporary. Pebbles found in coastal areas were 3D scanned, post-processed into meshes, simplified into faceted forms, resized, unfolded, printed on paper, and reconstituted by hand.

---
Installation view, photograph © Agnese Sanvito
This installation was made for Poliform as part of the Showroom Showcase.

This year's London Festival of Architecture sees some of London's most respected design brands offering up the windows of their showrooms to showcase the work of London's best emerging architects and designers.

The London Festival of Architecture invited emerging architects and designers to create unique architectural installations made of paper, to be installed in those showrooms across London throughout the LFA public events programme in June.





Pebbles found along the coast were 3D scanned, post-processed into mesh and simplified into faceted forms, before being resized, printed on paper and reassembled by hand.
The result is an assemblage emanating protoforms of construction and a structural diagram with a contemporary take on the ancient trilithon.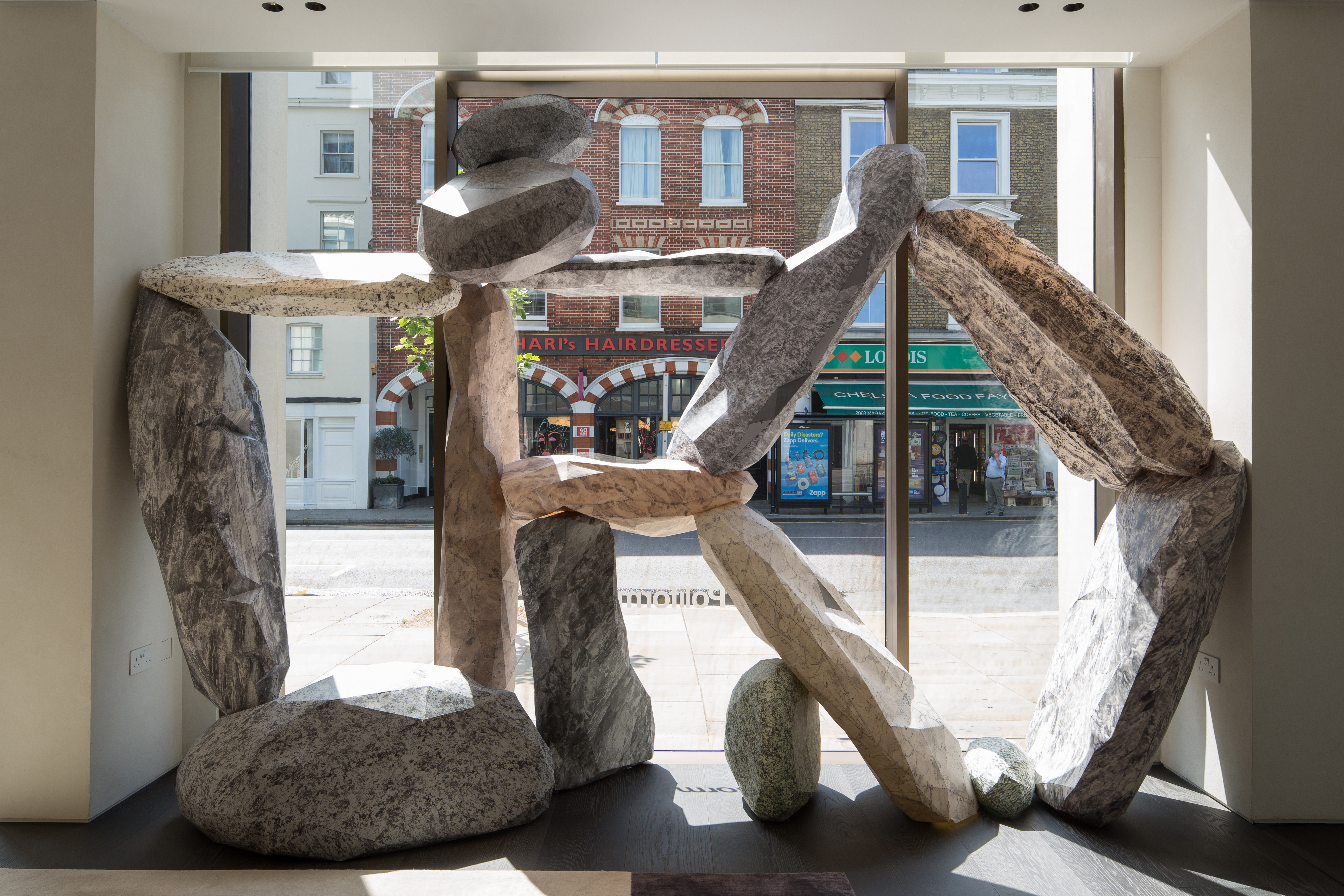 Installation view, photograph © Agnese Sanvito
Architectures of the mirage, between physical and virtual, rock and paper, matter and polygon, ancient and contemporary.
Installation view, photograph © Agnese Sanvito